Wood Veneer Edgebanding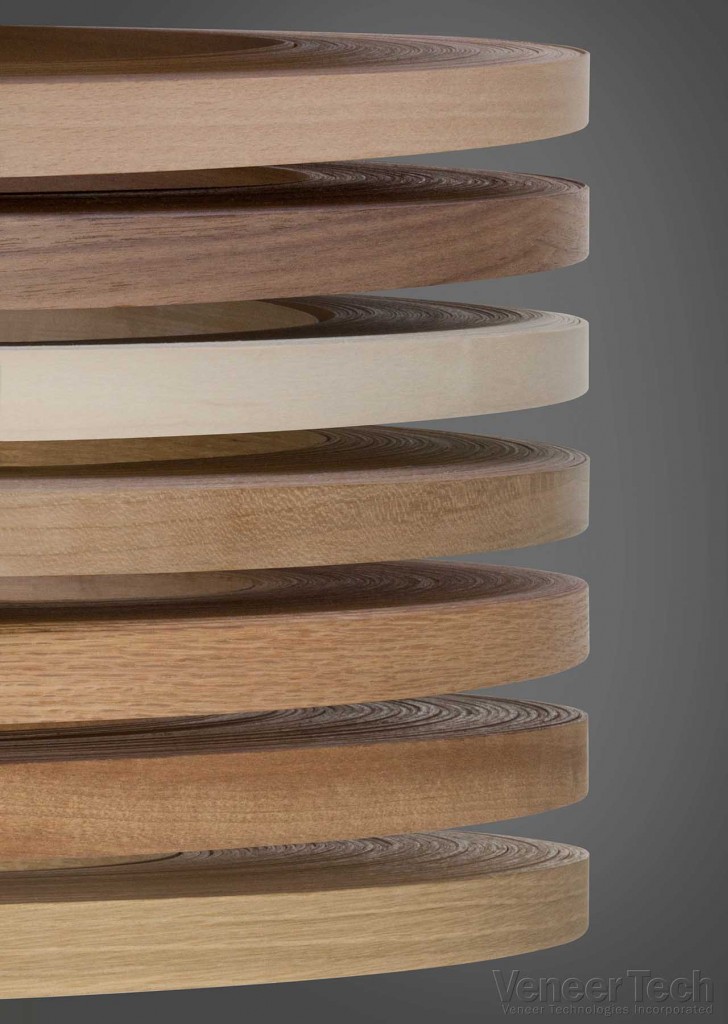 Excellent joinery, precision sanding, almost invisible staggered finger joints, the highest quality fleece backing…it all adds up to the finest edgebanding in the industry—edgebanding that can promise uniform thickness, consistent color, grain match, strength, and flexibility, roll after roll. The perfect choice for soft forming or straightline applications.
OPTIONS:
500′ rolls fleeced and sanded
250′ rolls fleeced, sanded and pre-glued with high quality EVA hot melt adhesive
250′ rolls fleeced and sanded with 3M pressure sensitive adhesive
Widths from 1/2″ to 2″
Custom order any length, width or species
Thick Edgebanding
Standard width is 7/8″ and coil size is 328 feet. Stock species are red oak, maple, birch, mahogany, cherry, walnut, white oak, alder and beech including thicknesses of 1.5mm (3-ply 1/16″) and 3.00mm (6-ply 1/8″).
OPTIONS:
Custom species, as well as thicknesses of 1.0mm (2-ply 1/25″) and 2.0mm (4-ply 1/12″), are also available.
Thick Edgebanding Strips
Available in standard and exotic species
OPTIONS:
Available in lengths of 10′
Thickness from 1mm and up
Melamine Edgebanding
Tech-Edge is available in top quality Melamine edgebanding. With superb color fastness and opacity, Tech-Edge Melamine is suitable for a wide variety of applications.
STANDARD COLORS:
Almond (textured or smooth)
Black (textured)
Light gray (textured)
Dark gray (textured)
White (textured or smooth)
OPTIONS:
500′ rolls unbacked
250′ rolls pre-glued with high quality EVA hot melt adhesive
250′ rolls with 3M pressure sensitive adhesive
Custom order any length or width

©2004-2019 Veneer Technologies