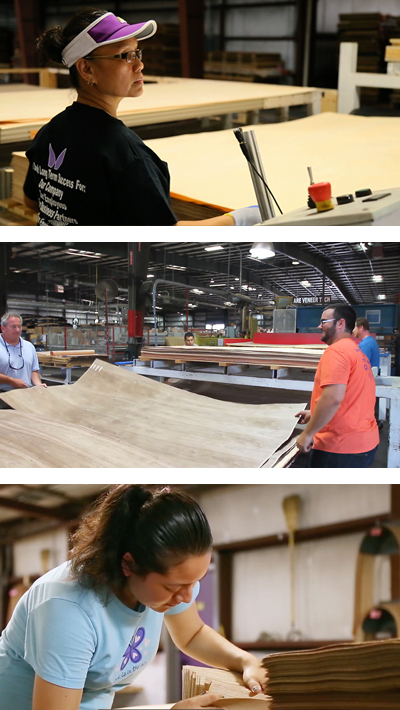 Mission Statement
We are Veneer Tech. We seek long-term success for:

Our Company
To be a highly sought after primary supplier of wood veneer products operating in a culture of honesty and integrity that achieves and maintains solid profitable financial performance.

Our Employees
To provide a safe, enriching, fulfilling, and rewarding environment that respects and values people from diverse backgrounds and enables all employees to do their best work.

Our Business Partners
We will form long term relationships with our business partners that focus on quality, service, and reliability, and are measured by their success and competitive advantage.

Our Community
To improve the quality of life in the communities where our employees live and work through charitable giving to local service organizations and by making meaningful volunteer activities available to our employees along with the resources and time they need to actively participate.

Our Environment
We will operate in a manner that maintains our natural resources as the most renewable and environmentally friendly building material in the marketplace.

©2004-2019 Veneer Technologies